<$BlogRSDUrl$>




Wednesday, January 12, 2005
Encyclopedia of Western Signs and Ideograms




Welcome to SYMBOLS.com -- the world's largest online encyclopedia of graphic symbols!
SYMBOLS.com contains more than 2,500 Western signs, arranged into 54 groups according to their graphic characteristics. In 1,600 articles their histories, uses, and meanings are thoroughly discussed. The signs range from ideograms carved in mammoth teeth by Cro-Magnon men, to hobo signs and subway graffiti.
Use the Graphic Index to search for the meaning or history of a sign. If you want to see an ideogram with a certain meaning, use the Word Index.

To find information on any of the 2,500 symbols contained in the encyclopedia, use this step by step table. Specify the graphic characteristics of the sign you are looking for simply by answering the questions.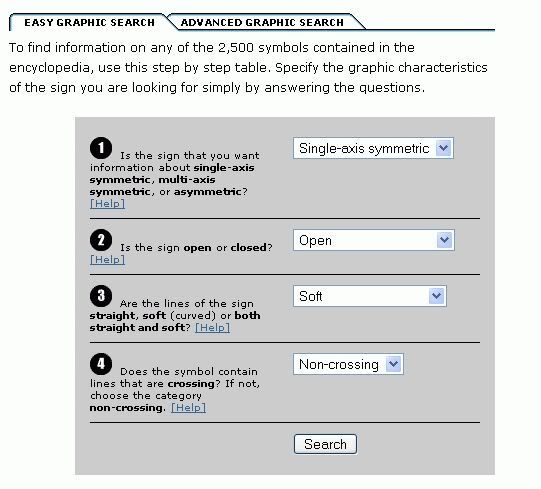 Archives
January 2005 February 2005 March 2005 April 2005 May 2005 June 2005 July 2005 August 2005 September 2005 October 2005 November 2005 December 2005 January 2006 February 2006 March 2006 April 2006 May 2006 June 2006 July 2006 September 2006 October 2006 November 2006 December 2006 May 2007 August 2007 October 2007 December 2008 August 2011

MINDS HAVE BEEN ALTERED WHILE READING THIS PAGE...