<$BlogRSDUrl$>




Wednesday, January 19, 2005




Research Funded For Slowing Light



Background

Robert Boyd, an optics professor at the University of Rochester made a breakthrough in optics in 2003. He used what he calls "table top optics." The optics system consists of lasers and a small piece of ruby. The optics can slow light from over 669,600,000 MPH (186,000 miles per second) down to just 38MPH, or 56 feet per second. [1] Earlier systems by other researchers that previously accomplished this required a room full of equipment.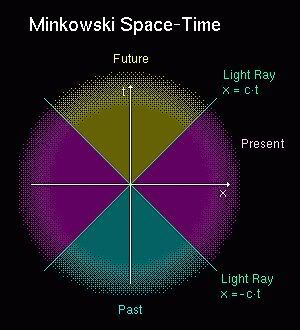 Grant for Research

A team of researchers led by professor Boyd at the University of Rochester, has been awarded $6.5 million to show how his new cutting edge research will help optical computing. The technology has immediate applications in fibreoptics for merging optical data in computer networks. Boyd has developed a simple table top apparatus to slow light down to 38MPH. Also participating in the DARPA grant are researchers from Cornell University, Duke University, University of California at Santa Barbara and the University of Southern California. Additional methods and technology using materials other than ruby to control the slowing of light pulses, will be developed under the grant. (cont.)



Archives
January 2005 February 2005 March 2005 April 2005 May 2005 June 2005 July 2005 August 2005 September 2005 October 2005 November 2005 December 2005 January 2006 February 2006 March 2006 April 2006 May 2006 June 2006 July 2006 September 2006 October 2006 November 2006 December 2006 May 2007 August 2007 October 2007 December 2008 August 2011

MINDS HAVE BEEN ALTERED WHILE READING THIS PAGE...