<$BlogRSDUrl$>




Tuesday, February 15, 2005
BACON'S "SECRET SOCIETY":THE EPHRATA CONNECTION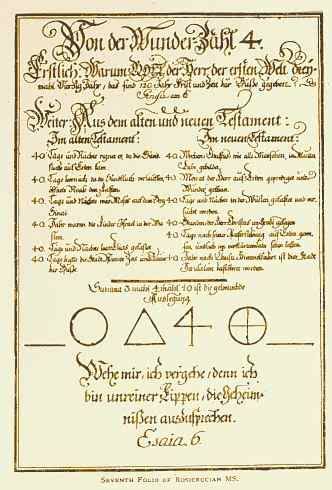 As a Rosicrucian, probably the most striking discovery from my tour at Ephrata was—that the group there was predominantly of a religious orientation toward 'salvation.' From this I was led into an intense search for information that would explain the relationship between the religious orientation and the Rosicrucian influence at Ephrata.
Sachse's findings help to explain it. He goes so far as to state that 'the theosophy of Jacob Boehme, by its transplantation to the Cocalico, lost much of its original depth and meaning.' Boehme was one of the most prominent Rosicrucian leaders of the past, whose influence was directed through the Lutheran church in Europe.

Beissel, a Separatist, had split from the Lutheran church before coming to the colonies, and took on more of the fundamentalist religious premises. Zimmerman, on the other hand, had also split from the Reformation Lutheran Church, however, he had the benefit of personal study in the higher Rosicrucian training, under some of the most knowledgeable Rosicrucian adepts of the time.

Kelpius came from the same kind of traditional Rosicrucian background. His earlier system of teachings on the Wissahickon had been based upon his own extensive Rosicrucian training, and the Christian mysticism of Boehme.



The D.O.M.A. Plates
The D.O.M.A. plates form the core of 17th Century Rosicrucian mysticism. 400 years after their creation, Manly P Hall made them available to the public through the Philosophical Research Society in Codex Rosae Crucis .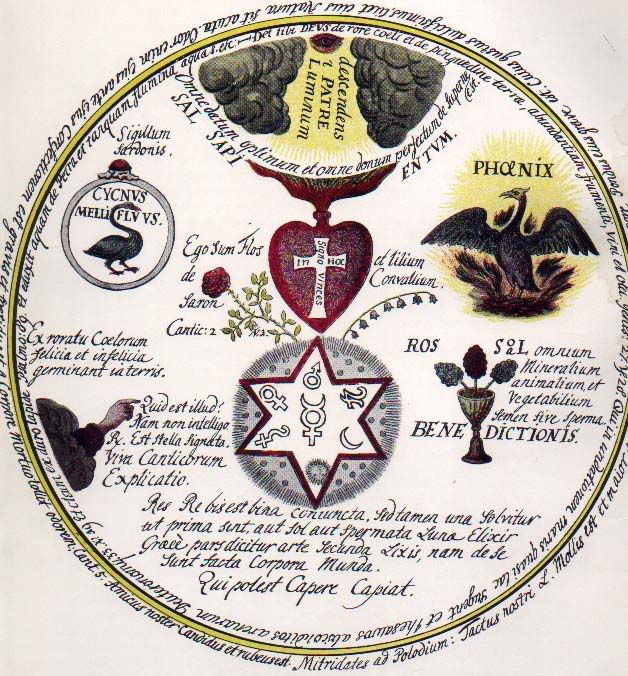 Archives
January 2005 February 2005 March 2005 April 2005 May 2005 June 2005 July 2005 August 2005 September 2005 October 2005 November 2005 December 2005 January 2006 February 2006 March 2006 April 2006 May 2006 June 2006 July 2006 September 2006 October 2006 November 2006 December 2006 May 2007 August 2007 October 2007 December 2008 August 2011

MINDS HAVE BEEN ALTERED WHILE READING THIS PAGE...