<$BlogRSDUrl$>




Wednesday, February 09, 2005



What's In Popeye's Pipe ?



The world's most famous sailor-man may be tooting more than just spinach in his pipe.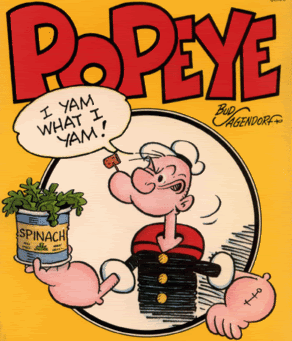 During the 1920s and '30s, the era when Popeye was created, "spinach" was a very common code word for marijuana. One classic example is "The Spinach Song," recorded in 1938 by the popular jazz band Julia Lee and Her Boyfriends. Performed for years in clubs thick with cannabis smoke, along with other Julia Lee hits like "Sweet Marijuana," the popular song used spinach as an obvious metaphor for pot.





Archives
January 2005 February 2005 March 2005 April 2005 May 2005 June 2005 July 2005 August 2005 September 2005 October 2005 November 2005 December 2005 January 2006 February 2006 March 2006 April 2006 May 2006 June 2006 July 2006 September 2006 October 2006 November 2006 December 2006 May 2007 August 2007 October 2007 December 2008 August 2011

MINDS HAVE BEEN ALTERED WHILE READING THIS PAGE...