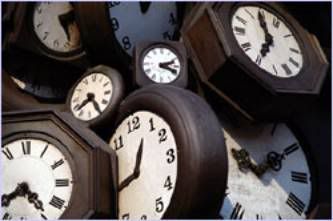 Time Travel: John Titor's Startling Predictions When the civil conflict got worse, people generally decided to either stay in the cities and lose most of their civil rights under the guise of security, or leave the cities for more isolated and rural areas. The conflict consumed everyone in the U.S. by 2012 and ended with a very short World War III.
How can we survive the war?
If you want to survive the coming conflict, learn to let fear keep you alive. Too many of you turn off the life-saving natural instincts and premonitions when it's convenient. The same person who has five dead-bolt locks on their door will think nothing about getting into a parking-garage elevator with a total stranger. If you want to live, keep your eyes open."