Beyond Bohm/Vigier Quantum Mechanics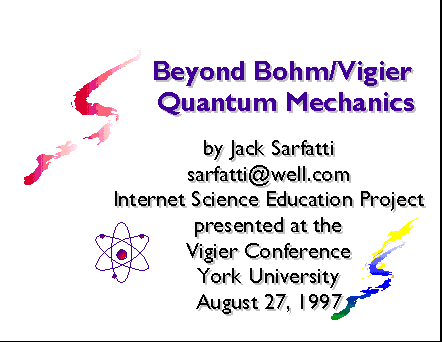 THE SELF-ORGANIZING POST-QUANTUM NON-RIGID MINDSCAPE.
There is an objective collapse to a single basin of attraction for possible beable paths when external decoherence is screened out for a long enough time. This is the sentient regime of post-quantum mechanics beyond orthodox quantum mechanics. The structure of this basin directly depends on the actual path taken by the attached classical beable e.g. the extended configuration of microtubules in the brain at a given moment of time. This is self-organization with inner-felt experience. This post-Bohmian ontological picture is consistent with the mind-matter models of both Henry Stap and Roger Penrose.