The Cosmic Serpent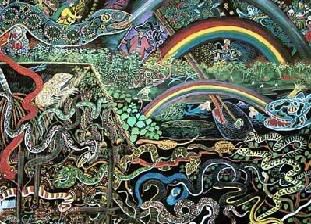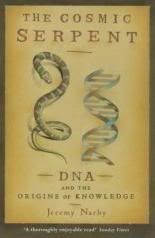 The symbol of the Cosmic Serpent, the snake, is a central theme in your story, and in your research you discover that the snake forms a major part of the symbology across most of the world's traditions and religions. Why is there such a consistent system of natural symbols in the world?
Is the world inherently symbolic?
This is the observation that led me to investigate the cosmic serpent. I found the symbol in shamanism all over the world. Why? That's a good question. My hypothesis is that it is connected to the double helix of DNA inside virtually all living beings. And DNA itself is a symbolic Saussurian code.
So, yes, in at least one important way, the living world is inherently symbolic.
We are made of living language.