<$BlogRSDUrl$>




Tuesday, June 06, 2006
Monday, June 05, 2006
TIME AND DESTINY with CHARLES MUSES, Ph.D.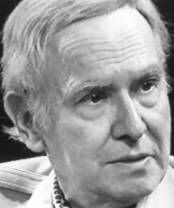 JEFFREY MISHLOVE, Ph.D.: Hello and welcome. Today we're going to pose the eternal question: what is time? My guest, Dr. Charles Muses, is certainly an expert in this area -- a mathematician, philosopher, and computer scientist; the author of numerous books and articles, including Destiny and Control in Human Systems and The Lion Path. Charles, welcome. It's a pleasure to have you on the program.

MISHLOVE: You know, in your book you describe time in ways that are rather untraditional. You suggest that time is multidimensional, and also that time is qualitative. Could you give an example of what you mean by the qualitative nature of time?

MUSES: Well, actually, this is quite traditional, but you have to go back quite a way before it becomes traditional, and it's possible to make it traditional again, only with quantum physics. The idea, I suppose, is to imagine a person in a rather routine job -- say in a bank, or some civil service work, where they're doing much the same thing every day, with the same group. But you hear them say, "Oh, today everything was just wrong, everything went wrong today;" or, "Today everything was smooth." So time itself, independent of the people, independently of the situation, has a quality.



Friday, June 02, 2006
Archives
January 2005 February 2005 March 2005 April 2005 May 2005 June 2005 July 2005 August 2005 September 2005 October 2005 November 2005 December 2005 January 2006 February 2006 March 2006 April 2006 May 2006 June 2006 July 2006 September 2006 October 2006 November 2006 December 2006 May 2007 August 2007 October 2007 December 2008 August 2011

MINDS HAVE BEEN ALTERED WHILE READING THIS PAGE...