<$BlogRSDUrl$>




Thursday, May 10, 2007
Strange Craft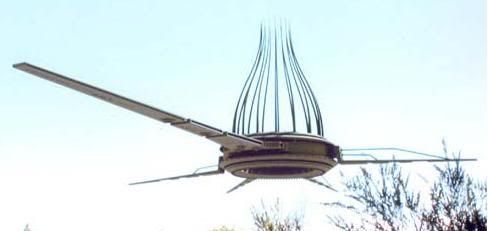 The craft is almost completely silent and moves very smoothly. It usually moves slowly until it decides to take off. Then it moves VERY quickly and is out of sight in the blink of an eye. MORE THAN ANYTHING I simply want to understand what this is and why it is here?

It is almost totally silent but not quite. It makes kind of "crackling" noises. It's hard to describe them but they are only intermittent and not very loud, but you can notice them. Sometimes there is a very slight hum that sounds kind of mechanical, almost like when you are near very large power lines. But it is nothing loud like a jet engine, it is very quiet for the most part.

It moves almost like an insect. If you have ever seen a bug on a pond, it is kind of like that. It is VERY smooth and slow most of the time, but then every now and then it will rotate very quickly and go VERY fast into another direction, then stop, and repeat the process all over again. There is just something very unnatural about the way it moves.

Archives
January 2005 February 2005 March 2005 April 2005 May 2005 June 2005 July 2005 August 2005 September 2005 October 2005 November 2005 December 2005 January 2006 February 2006 March 2006 April 2006 May 2006 June 2006 July 2006 September 2006 October 2006 November 2006 December 2006 May 2007 August 2007 October 2007 December 2008 August 2011

MINDS HAVE BEEN ALTERED WHILE READING THIS PAGE...